Jim Glenn (Jigme Dorje Chow Glenn) Photo Gallery 1
Jim practising Doble Baston with Kim Fung
<![if !vml]>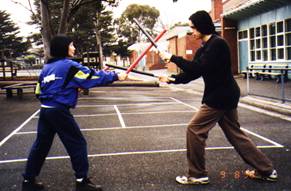 <![endif]>
Jim feeding head strike to Kim Fung who blocks and simultaneously thrusts to his ribs.
<![if !vml]>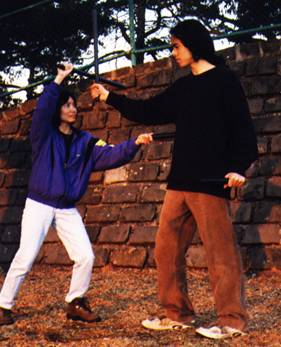 <![endif]>
Kim Fung parries strike from Jim, and is about to open up Jom's inside guard.
<![if !vml]>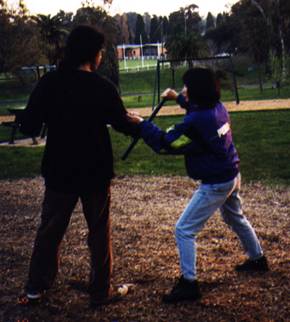 <![endif]>
A clean-cut Jim (finally after so many years!) with other students and Guro/Sifu John Chow.
<![if !vml]>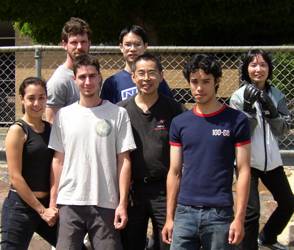 <![endif]>